You're in good hands.
Join Meenu Ma'am & thousands of students today.
Reviews
What
English ChatterBox

users say about us.
I am ,Arjun Arora ,of Bal Bharti Public School. I am fully fascinated by the website. the main benefit I got from website is that anything I could not understand in class I could easily understand by watching the videos on website. I will suggest others to join the website as it helps a lot. if you cannot understand in the class you can easily understand the topics from the website I also think you can achieve good score with its help.
Arjun Arora, Class XI, Bal Bharti Public School
I would say that this website is really useful for me. It helped me a lot. Before I could not understand many literature chapters and grammar topics but now I can understand the chapters and topics easily because all the things are explained in detail. I loved it a lot because there are videos explaining the grammar topics and fit it in our mind there are many exercises so we can understand the topics clearly and there is little recapitulation at the end of each grammar video. I think that all must use because it helps a lot to improve our topics. The videos are made with a goal so that all the children can understand all the things clearly. It improved my marks in test also. The website contains every literature chapter and grammar topic and we can see it anytime it is a good e-learning website. In short, it is good website for students and helped me a lot.
Ishaan Jain, Class IX, Hillwoods Academy
It's a new and interesting experience for me. By watching the videos I understand the chapters really well. And the question answer helps me to understand the chapter in an even better way. I highly recommend English chatterbox to all the students who want to do better in their English exams. (Modern School Barakhamba Road)
Arjun Anand, Class X, English ChatterBox.com
I had never heard of anything being explained so interestingly. I am not very fond of sitting and studying for long hours but the visuals in videos kept me glued. Thanks English chatterbox.
Raghav Gupta, Class X, Ahlcon International School, Delhi
When I watch the videos I can revise any chapter thoroughly and if I have missed a class every video is on the website so I can learn them then and there. The whole explanation is done so well that if there is any doubt you have it just goes away everyone should watch these. It helps very much to clear your doubts and also helps to understand the chapter you have missed.
Khushi Khurana, Class 10, Hillwood Academy School
It saves my time when i read the lesson. there are some words which are tough to understand but when explained in Hindi I understand each and every word.
Rishi Bansal, DPS Noida
Videos and notes available online on the website help me to study anywhere and anytime either on a phone or a laptop. The videos keep me glued to the chapter and help understand the concept and the story easily, thanks a lot English Chatterbox.
Khayat Chakraverty, Class XII, Air Force Bal Bharati
The site is very helpful and it makes it easy to learn. There are all the four sections, literature, grammar, writing & reading. Anybody can join the site very easily. This site is very good.
Pranav Kansal, Class IX, Amity International School Vasundhara Sector 1
I have been using the website for quite sometime. I have seen many videos on the website. They are quite useful to us. If incase the class couldn͛t be taken or if I am unable to take class with the teacher, you can just see that video and you will be able to understand what all was done in the class and even there wouldn͛t be anything missed in the class. It is that you understand better in it as all the lines can be understood even in Hindi. It may be helpful for one as the videos are not very long and each line is being covered.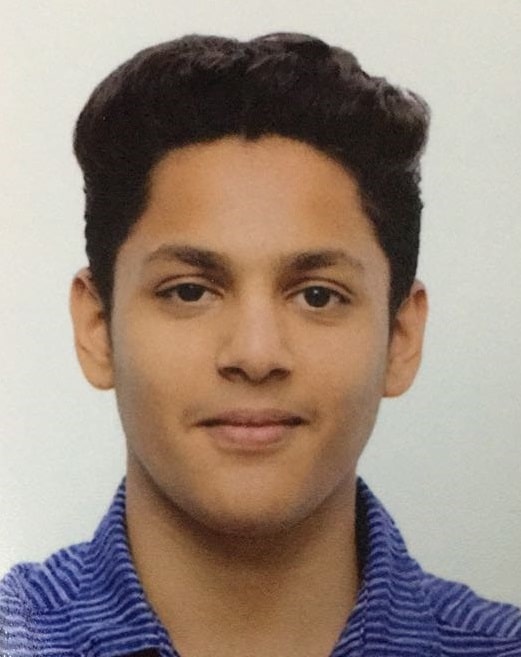 Abhinav Gupta, Class X, DPS Noida
The website is very useful. It would help me understand the content. It would explain me with the help of examples which would help me a lot. It covers up all the topics and chapters. Once we have seen videos. I would advice everyone to use this website. It would be really significant. You will notice a change in your study.
Eashan Sakhuja, Class IX, Airforce Bal Bharti School
This website has been my true savior as I have to go for my FIITJEE classes and I hardly can devote any time to attend any kind of regular tuitions. But on this website all my tensions came to an end. All chapters are so simply and well explained. I have no reason to think I will ever lose any marks in English. (Sneh International School)
Hoshali Malhotra, Class XI, English ChatterBox.com
Presently I am studying in 11th standard in Amity International School and I have been studying at Meenu Sethi's English institute since i was in 6th standard. I am very happy and satisfied to be studying at this Institute. The making of online website is a very good step which is helping us to cope with the classes. if I miss any of the class the online videos are so good and well explained that it seems that we have got an extra class. Earlier I used to be a little afraid from English subject but now I get no problem in giving English exam at any time. I feel very lucky to be studying from such an experienced teacher and my academic performance in English has drastically improved.
Joy Chopra, Class XI, Amity International School, Vasundhara, Sector 6
It is really convenient. It could be accessed anywhere and can be used to achieve your desired result. The videos are really easy to understand as it is in Hindi and is also accompanied with lines from the chapters and graphics.
Sarthak Kapoor, Class X, Apeejay School Noida
The online Website [www.EnglishChatterBox.com] offers videos with deep explanation of each topic. I also have an account for class 9. There are videos on each chapter of literature that explains each and every line thoroughly. It also provides videos on grammar topics. There are times when I tend not to pay attention in class thereby missing a topic on chapter but the website helps me to cover that up. My advice is that if one sign up in the website then he/she will surely get help and knowledge through the videos.
Agrima Jain, Class IX, DPS R.K. Puram Delhi
The website helped me to learn the chapters and novel easily. It also improved my grammar which is used to be wrong most of the time. It helped me to understand anything in English which I was not able to understand at any time, any place which was very helpful to me.
Abhishek Sethi, Class X, Amity International School, Noida
The website proved to be useful one for me. The points which I couldn't understand are now easy for me to understand because the entire chapter is clearly explained in the chapters videos. I would really advise others to take this website tutorials. this has improved my understanding level.
Shivam Dua, Class IX, DPS Indirapuram
I found the website very helpful. When I miss the classes I am able to understand the chapter more through these videos. I am using this website from last two years. The characters are presented through a visible so it becomes easy to understand and I am able to remember it for a long time.
Kajal Chaddha, Class 12, Apeejay School Noida
It is a website which has helped me a lot. The translations in Hindi help me understand the chapters better. All the topics in Literature and novel are explained in detail. To add to it the visuals make it all the more interesting and easy to understand. As English is not about mugging up thing rther understanding and comprehending ideas and helping us in free from writing. This site ensure overall progress of the child.
Tia Raizada, Class X, Amity International School
The site is really helpful. I wasnt able to attend the classes before due to other tuitions. But as I have joined the website it has got really easy for me to cover up what I had missed. Morevover, it gives the same experience as if one is sitting in the class. The videos are really interesting to watch as well.
Shreyans Mittal, Class XII, Modern School Barakhamba Road
Today i will tell you a simple and easy way to score good marks in English. For that just join WWW. EnglishChatterbox.Com. The website provides Hindi explanation of chapters. It provides formats of writing section so we just have to fill.
Kulyash Moudgil, Class XI, Alchon International School
It helps me to study my lessons more clearly. After seeing the videos of the chapters we can learn our chapters easily. It gives easy concepts of grammar. I bought it because it helped me study English easily.
Mandeep Singh, Class IX, Bharti Public School
I have used this website for the chapter "The Fun they had" and it was very well understood as Meenu Ma'am's explanation is in Hindi and had photos which make it interesting and it is very easy to understand each and every line. So I would advice all the students to join the website as it is very helpful and can help you score good marks.
Naman Mundhra, Class IX, Ahlcon International School
Before I joined English Chatterbox my marks in English were quite low. I could not understand the tough English of the chapters and my school teachers patience would run out trying to explain it to me. But all this changed when I joined English Chatterbox. With line by line explanation in Hindi of all chapters, I no longer struggle in English. I can rewind the video without any hesitation and listen to it till all my doubts are clear. I highly recommend it to all those who want to achieve excellence in English. (DAV Dayanand Vihar)
Gobinda Gaba, Class XII, English ChatterBox.com
I ,Ayushi Goyal, would like to put forward my views on the website. Before exams fear grips me so i ease out by listening to the videos again. Every time I miss any class the website helps me a lot to cover all my doubts and clear everything. It is an amazing way to study English in a simple language.
Ayushi Goel, Class XI, Modern School Barakhamba
English Chatterbox is quite useful as it helps to understand the whole content easily. The translation and the pictures related to the content. It gives idea to the children to visualize what is being talked about in the own way easily. It I quite beneficial to the children as the videos can clear their doubts even the last minute before they give their exams or tests.
Muskan Gupta, Class X, Amity International School
Amazing Website!! The explanation is very easy and simple and makes it easier to understand. The picture and animation makes it much more easy to memorise things. It is very effective way of teaching anybody makes learning very easy. Must avail this opportunity. It is so much beneficial and is the best learning Website for those who have any problem in understanding English.
Tanishka Budhiraja, Class IX, Bhartiya Vidya Bhawan
I would like to tell everyone that the website EnglishChatterBox.com is very helpful as in this website each and every chapter has been explained properly; this makes the chapter easy for us to understand. Not only the chapters but also the grammar topics are explained through videos with exercises and examples. It is quite helpful and through this we are able to understand things better and are able to retain things in our mind. It is easy to login and learn.
Apoorv Jain, Class IX, Amity International School Noida
It is very helpful for me to use the website (Englishchatterbox.com). it gives us a well defined line by line explanation in Hindi. Other students should also use it. It help us to memorize main points of the chapter. Mam explains all the significant things with the help of pictures and videos. She will also give us very good examples. It really helps us to perform well in exams. We can see the summary of all the chapters. We can watch the videos of chapters before the exams. It is very helpful.
Kartik Rajbhor, Class IX, DAV Shreshtha Vihar
The best thing in the videos is when a line is being explained, it appears in the video
Muskan Jain, Class XI, English ChatterBox.com
The website is very useful as in many schools novel is assigned as homework. You can learn the chapter and acquire knowledge from it. In case if I miss out any of the class I can watch on it. Explanation pattern is very good as first it is read in English and then explained in Hindi to make more meaningful. Even line by line explanation helps me clear any doubt if I have.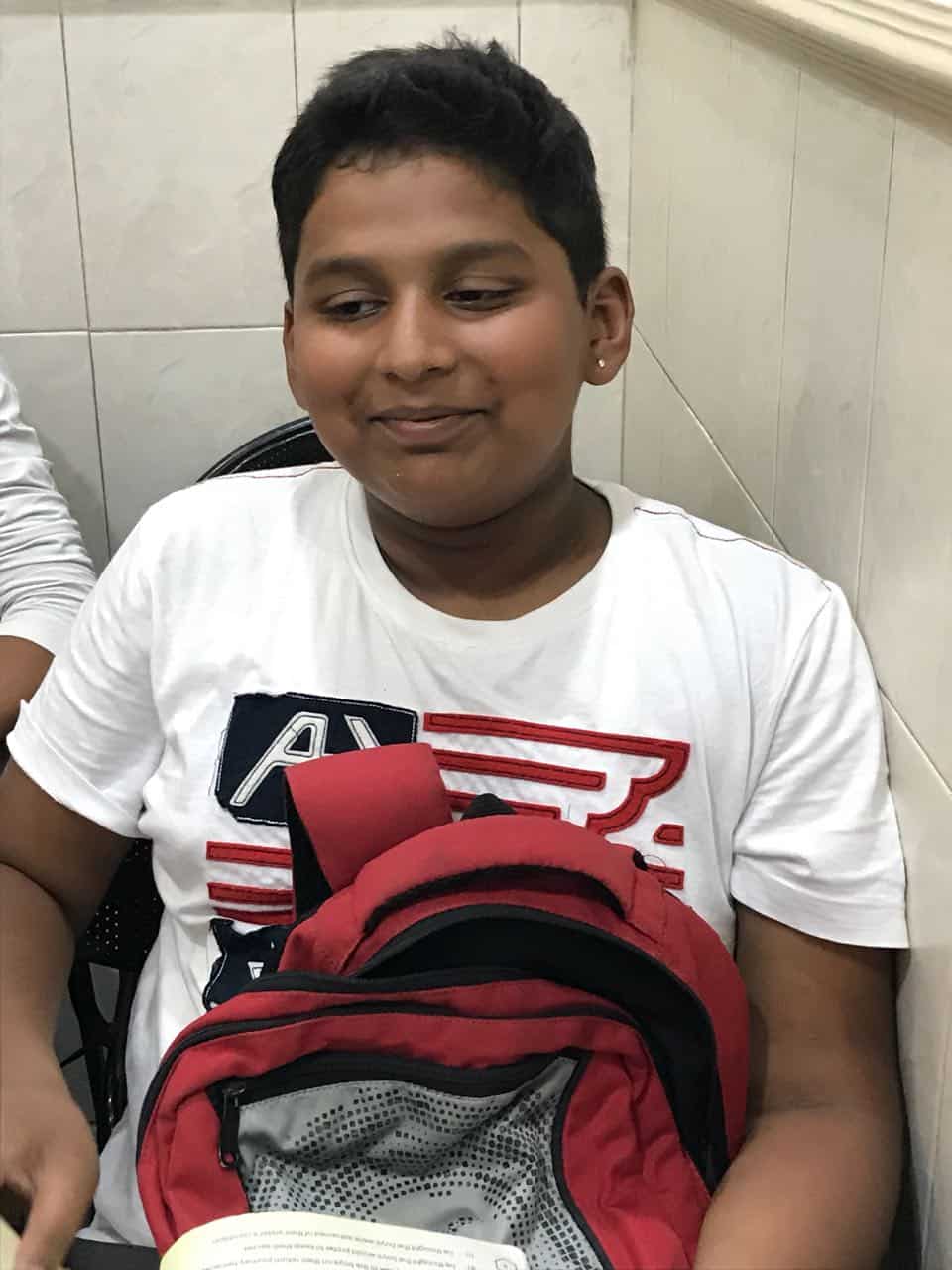 Adarsh Somani, Class X, Hillwood Academy School
The website helps us a lot gaining extra knowledge about the chapters or the topics. All the topics or lectures can be revised again. We can easily go through with the chapter anytime, anywhere. It can really help us in our studies.
Shreya Khurana, Class 10, Hillwood Academy School
The website is really helpful. All the chapters and poems are explained in detail in it which makes it very useful during the exams. It helps a lot to improve our English language, especially the grammatical mistakes which are mostly done by students in exams.
Riya Anand, Class 12, Ahlcon International School
I found the website helpful. It helped me in clearing my doubts. It cleared my concepts grammar that were problematic earlier. Through this website, I have mastered my basics. I think it will benefit all & must be used by all.
Mohit Saxena, S.R.D.A.V Public School, Dayanand School
I shall assert that this website is a perfect path which leads to success in the subject of English. I can confidently suggest this website to anyone if he/she wants to be successful in life. Thank you so much Ma͛am for providing us with such a charming website.
Vansh Narula, Class X, DPS Indirapuram
This is the least way to explain the chapters in Hindi or in English. There are pictures related to chapters and we can understand mote by pictures. This website is good and it make chapters easy to understand and it is very useful site.
Prabhjot,Class IX, Amity International School, Sector 6
This Website is very engaging and motivating. I feel glad to be a part of this. It helps you to improve your grammar and work on your literature part. This makes writing section very interesting and effective. I am able to score good marks in English and the credit goes to this website. Ma'am explains each and everything in an interesting way that children never get bored rather enjoy hearing her teaching. Thank you ma'am for always being there for us and supporting us.
Arshia Mehta, Class X, Modern School Barakhamba Road
I found the website really useful. It helped in better understanding of lessons and grammar topics. It also gives us the format of creative writing topics. It is very helpful.
Hardik Tomar, Class IX, Sardar Patel
I think this website is the best way for revising all the chapters and topics of grammar. It could help those students who are not able to learn and understand some topics in their class, can easily understand those topics. It is a creative way of understanding chapters through visuals and sounds. This website is very good and I definitely recommend it.
Jashan Singh, Class X, Apeejay School Noida
The site is an excellent platform to allay all my doubts. The best part about is that it explains each and every line of the chapter which helps in better understanding of the chapter. It also has pictorial explanations which arouses one's interest. One can watch it everywhere and at any point of time.
Muskaan Chuttani, Class XII, DAV Public School, Sreshtha Vihar
The videos on the website do not help instill a basic understanding of literature, novel and grammar topic but even helps to focus on some small and intricate details which are of high significance. It is not only becomes extremely simple to understand the videos but also make it interesting to learn the once so monotonous chapters. The website offers a complete set of all literature, novel and grammar topics. It also has interactive videos and visuals and animation explaining the same.
Sahaj Garg, Class X, DPS R. K. Puram Delhi
I have been studying in Meenu Ma'am's institute since I was in class IV. This year new web support that we have been provided has helped me and other students a lot. Even when we miss a class we are able to cope up. Even during exam times you can easily watch the videos and revise.
Divyangna Khanna, Class XI, Amity Internatioonal School
This is my second year with EnglishChatterbox. It is very helpful and it has improved my results. It has also changed the way i understand chapters. It is amazing and helpful to understand a chapter through videos. Within few minutes you can understand the chapter line by line.
Raghav Aggarwal, Class XI. Alchon International School
I am Aishna Jain of Amity International School Noida and I find the website really interesting and helpful. It has all the chapters recorded and even all the grammar topics. It is quite entertaining to watch literature chapter in the form of visuals. It's quite fun and if I miss any discussion done in the class, it is quite easy to catch on just by watching the video. It is in simple language and easy to understand the chapters better. If you watch the video you will know the synopsis of the chapter and you will be able to write it in your own words in exam.
Aishna Jain, Class IX, Amity International School Noida
The Website is the best help as if we miss a class, we are simply able to get a back up from the website without lagging behind and facing any problem.
Shivangi Kapoor, Class XII, Apeejay School Noida
# Website helps me if i miss a class # It is useful as i can open it at any place and anytime. # It is convenient to use.
Umang Jain, Class X, Presidium
The videos on the website explain each chapter in such a way that I get thorough with my chapter. If I don't understand the chapter in school then I listen to the video and it really helps me. This website is amazing and every student should register with it. It really benefited me, especially during exams when I wanted to hear the explanation again.
Janya Gupta, Class IX, Amity International School Noida
The website provided by Meenu Mam has been extremely helpful till date. With all chapters and even formats explained in Hindi as well in simpler words. It becomes really easy to understand and grasp the chapters and learn it by heart. It feels like Ma'am herself is there in front of you and teaching you. This website is really proved to do miracles for me.
Anishka Thakur, Class 12, Modern School Barakhamba road
Englishchatterbox is a website which is very helpful and makes literature easier. The chapters are clear as maam teaches very good. The website has many chapters of each class and it is easily available. If I have any doubt regarding any chapter I always go on to the website and I clear doubt. I always prefer 'EnglishChatterBox' as it is the best.
Vansh Kumar, Class IX, Modern School Barakhamba Road
I found Meenu Sethi's English Chatterbox website really helpful because whenever I miss a class I see Videos on it and whenever i don't understand a poem I see it because mam translates the difficult words into funny words.
Jayaditaya Luthra, Class X, Modern School, Barakhamba Road
The whole literature portion ( The NCERT exercises plus the extra questions ) are very useful. The writing formats for the whole year are available together so you can revise everyday to avoid last minute worries. Novel questions are also helpful as they include character sketches as well as important long questions. (DPS Mathura Road)
Gorja Gaba, Class XI, English ChatterBox.com
1) The website is very useful 2) The language is simple and understandable. 3) It is very interesting to see and learn. 4) I really love to listen all the chapters here. 5) Even the graphics of the website are good.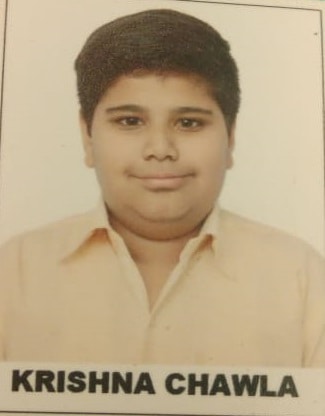 Krishna Chawla, Class X, Apeejay School Noida
Really, Meenu Mam's online videos are a great help to me in studies. Each and every topic of English is explained very well and most importantly in Hindi which makes the chapter easy to understand. On my part I am very grateful to mam and her teaching which has bettered my English and the videos are a great help. One can easily interpret the chapters being explained in Hindi which is very important to tackle the questions. Also the formats of writing skills are helping me a lot to gain marks in exams.
Sourav Aggarwal, Class XI, DAV Dayanand Vihar
English Chatterbox is a website worth visiting with filled videos helping us with the explanation of all the chapters. The best part about the explanation of chapters are the illustrations. The explanation and an overview the chapters in Hindi simplifies it altogether in addition to this there are videos for writing skills helping is by providing a basic structure for a good writing techniques. To top it all there are videos on different grammar topics giving us different techniques helping us to crack most difficult questions.
Jiya Chaki, Class x, Amity International School, Noida
I am Kanika of class 9th of Bal Bharti Public School. This website helps me to learn better with the help of pictures. It makes me more capable of answering the questions that were asked in the class, we can easily understand the chapters. All the chapters have translation in Hindi which is more helpful. Instead of going to our parents, we can understand it on our own.
Kanika Jain, Class IX, Bal Bharti Public School
These videos are very helpful. The voice in videos is very clear and easy to understand. Complicated lines are very easily explained with examples. The graphics helps to remember instances for a long time. (Apeejay Noida)
Kajal Chaddha, Class XI , English ChatterBox.com
I am an introvert and whenever I have any doubts in my class. I am never able to clear them. But now with the help of these videos I hardly ever feel embarrassed as I can rewind and listen to any explanation again. Furthermore it makes me more confident to participate in the discussion. I assure all who want to buy should buy it without batting an eye. (Amity International School)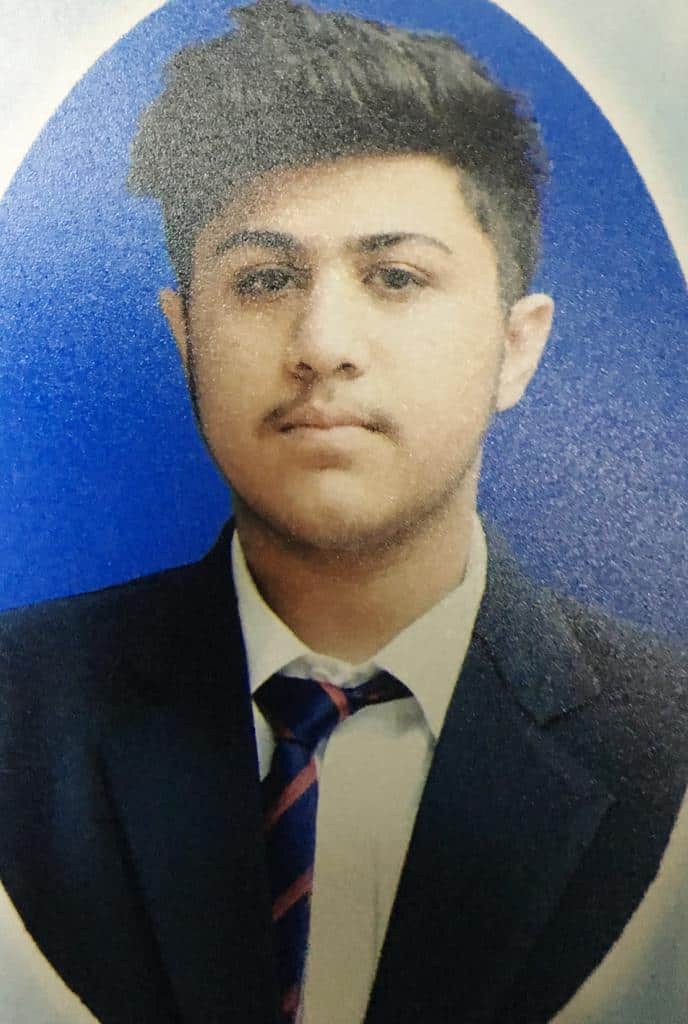 Uday Sethi, Class XII, English ChatterBox.com